Recommend Joan's obituary to your friends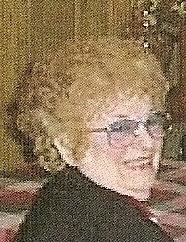 Obituary of Joan Fiorella Vicario
Joan Fiorella Vicario, 85, of 156 Allen St., Jamestown, New York , died at 4:45 p.m. Saturday (June 26, 2010) in the Lutheran Home & Rehabilitation Center.
She was born in Falconer on February 14, 1925 the daughter of Charles and Mary Mistretta Fiorella.
She was employed at the former Chautauqua Hardware, retiring in 1975 due to a disability and was previously employed at National Worsted Mills.
She was a communicant of St. James Catholic Church.
Joan was a loving wife and mother and especially cared for her granddaughter Kimberly Anne.
Survivors include her husband Charles Vicario whom she married on June 23, 1945 in Our Lady of Loreto Catholic Church, a daughter JoLynn Dispenza and a granddaughter Kimberly Anne Dispenza, Kenmore, New York.
She was preceded in death by three brothers Michael, Lawrence and Thomas Fiorella and by two sisters Rose Yachetta and Rosalie Spitale.
A Mass of Christian Burial will be celebrated at 10:00 a.m. Tuesday in St. James Catholic Church.
Friends will be received today from 4 to 7 p.m. in the Hubert Funeral Home And Cremation Services.
View candle condolences for Joan Fiorella Vicario.
To send flowers to the family of Joan Vicario, please visit Tribute Store