Recommend Nicolina's obituary to your friends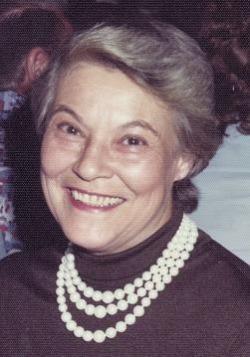 Obituary of Nicolina M. Calabrese
Nicolina M. Crassi Calabrese, 90, of 112 Broadhead Ave., Jamestown, died at 6:30 a.m. Tuesday ( June 22, 2010) in the Heritage Green Rehab & Skilled Nursing. She was born in Jamestown on January 8, 1920 the daughter of Carmelo and Antonina Argeri Crassi. Nicolina was a communicant of St. James Catholic Church and a former member of Catholic Daughters. Throughout the years that her children were being educated at St. James School, she was an actively involved parent in all school functions and served on various church committees. She loved her family and enjoyed cooking and baking for them. She especially enjoyed volunteering annually at the election polls. Surviving are three children Katherine (Jim) Bendo, Syracuse, N.Y., Dr. Joseph (Flora) Calabrese, Wilmington, Delaware and Anthony Calabrese, Jamestown, five grandchildren William J. Bendo, Lise Kay Black and Lauren Angelone, Syracuse, N.Y., Mauro J. Calabrese, Chapel Hill, N.C. and Nichole Calabrese, Jamestown, six great grandchildren Jesse M. Black, Max V. Black, Cody Black, Antonina Rose Bendo and Sofia Katherine Angelone, Syracuse, N.Y. and Cameron Bloom, Jamestown. She was preceded in death by her husband of sixty four years Roy J. Calabrese whom she married on July 9, 1941 in St. James Catholic Church and who died on August 7, 2005 and a brother Carmelo Crassi. A Mass of Christian Burial will be celebrated at 10:00 a.m. Saturday in St. James Catholic Church. The Rev. John L. Kuhlmann will be the celebrant. Burial will be in Holy Sepulchre Cemetery. Friends will be received on Friday from 2 to 4 and 7 to 9 p.m. in the Hubert Funeral Home And Cremation Services where a Christian Wake service will be held at 1:30 p.m.. Memorials may be made to Hospice of Chautauqua County 20 West Fairmount ave., Lakewood, N.Y. 14750. You may light a candle in remembrance of Nicolina at www.hubertfuneralhome.com..
Click here to view candle condolences for Nicolina M. Calabrese.
Website by Billie Jean Hubert.
To send flowers to the family of Nicolina Calabrese, please visit Tribute Store