Recommend Nancy's obituary to your friends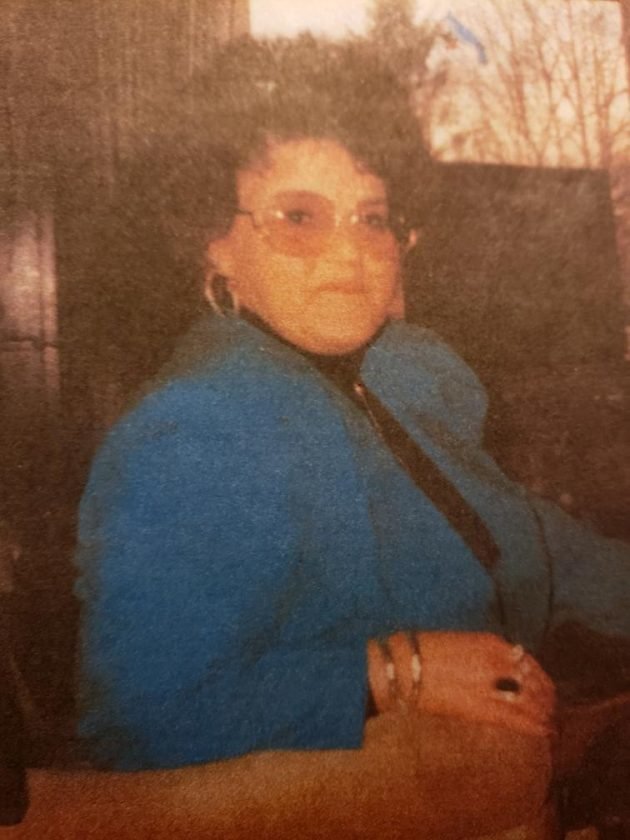 Obituary of Nancy E Mabes
Nancy Elizabeth Mabes, "Fancy Nancy" 80, of Lutheran Social Services entered the Pearly Gate of Heaven to her eternal life on Sept. 29, 2019, at 5:40 a.m., at Lutheran Social Services.
An area resident most of her life. She was born Oct. 10, 1938, in Jamestown N.Y. The daughter of Grace Clark, Harold Ferry and Rose Ferry, who raised her.
In her earlier years, she was employed as a cook at the old Mr. B's, and East End Hotel, and head cook at Common's Mall. In her later years, she was employed by WCA Hospital as a housekeeper where she retired in 1990. During her retirement, she enjoyed traveling, being with her family and babysitting.
She was an amazing, loving, caring mother, grandmother, sister and aunt. She was loved by everyone that knew her. Especially loved and cherished by all her children, grandchildren and great-grandchildren. She will be greatly missed until we see her again. She had a huge part of raising all her grandchildren. And forever grateful they will be for that. She enjoyed and cherished holidays and picnics with her family. Where she would cook a feast large enough to "feed an army" as she would say. She loved to bake, and made sure she shared her many recipes with her family. So, they can carry on her legacy.
She was an avid member of The Moose Lodge Post 1681, up until 2011. She enjoyed her pull tab tickets, dancing and chatting with friends there. She was a loving and outgoing woman. She loved to go to the casino where she was always lucky. She was known for her elegant appearance, and her beautiful jewelry that she took pride in.
Surviving are daughters: Linda Beeman and Cynthia Robbins of Sugar Grove; sons: Thomas Mabes (Rachael) of Stockton, Tracy Mabes (Candy) of Russell, and Jarrett Lundgren of Busti, whom she was reunited with after 59 years, prior to her passing; 11 grandchildren: Justin Wynn, Cortney Barron (Brandon), Danyele Wynn, Ashlee Wynn (Justin), Samantha Leach (Jim), Trey, Casey (Ryan), Theodore, Dylan Mabes, Chez, Dante Anzalone and Jessica Dutton (Andrew); six great- grandchildren: Nathalie, Grace, Andrew, Blake, Corbin, and Serenity; a sister, Dawn Ferry Preddy (Philip) of West Palm Beach, Fla.; three brothers: Chuck Ferry (Carmen), Larry Passinger and Stanley Ferry (Patricia) and sister-in-law, Terry Baglia (Joe) all of Jamestown.
She was preceded in death by her father, Harold Ferry; her mothers: Grace Clark and Rose Ferry; her companion of 15 years, Edward Clifton; and a grandson, William Mabes.
A memorial service will be held on Oct. 12, 2019, from 1-3 p.m., at the Hubert Funeral Home in Jamestown. No viewing will be observed. Gathering arrangements will following memorial service at Busti Victorian Hall in celebration of her life and birthday.
Arrangements entrusted to Hubert Funeral Home and Cremation Services.