Recommend Michael's obituary to your friends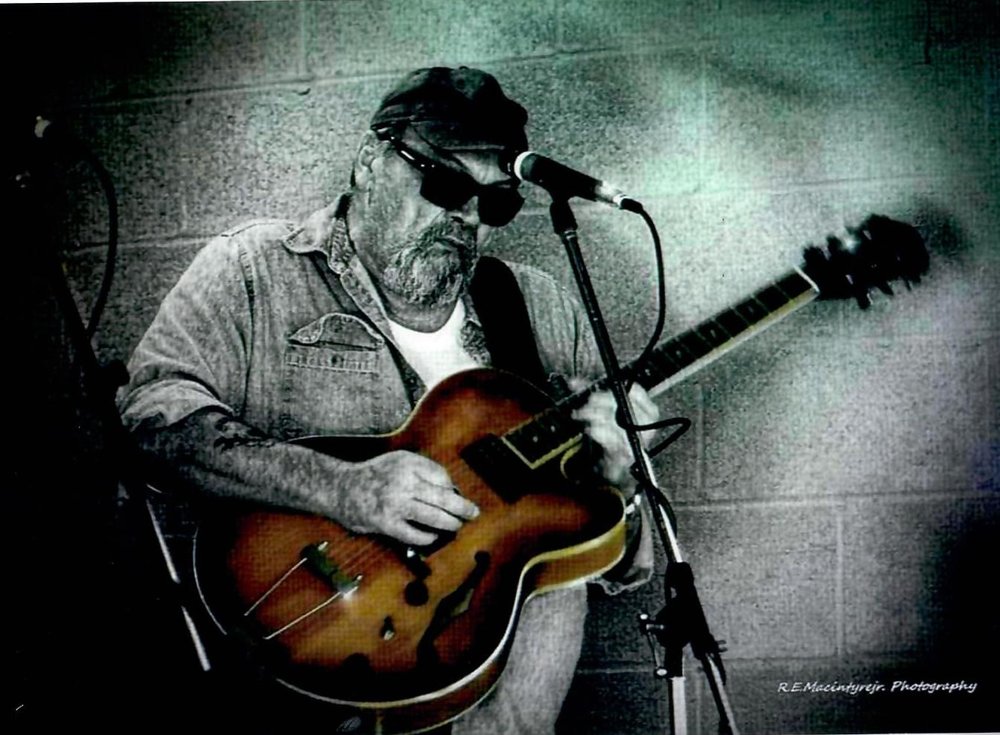 Obituary of Michael S Miller
Mike "Bluto" Miller, 64 of 21st Street, Jamestown NY, died peacefully at home surrounded by his wife and his animals on June 6, 2019. He was born September 21, 1954, in Philadelphia, PA, the son of the late Rudy and Janet Miller.
Mike was a lifelong musician, starting with his Dad at 8 years old, giving over 50 years of his life to music. Mike was in various bands during those 50 years such as Cruel Shoes, Rockin Rick and the Homewreckers, Priznerz, Soul Shakers, Gina V and the Blues Keepers, Coaltrain, Day Old Soup, Tarra, The Allegany Ramblers, Bumpy and the Sawmill Run, Blind Dog Walker, Bahl Jazz, Nightshift, South Bend, Chuckie Cat and Mouse to the Sea, Silver Canyon and the 21st Street Rhythm Kings plus many other music projects over the years. Some of those side projects included his father, Bob Becker, and Kelly Butts. He played a variety of different music, from old time waltz's, country, rock and roll, and the blues. Mike always had a knack for picking up an instrument and being able to play it without much difficulty but he primary played the bass and electric guitar.
When Mike wasn't playing music locally, he was working on motorcycles and developed a passion and love for them. Mike was a member of Brothers by Choice where he served as their Sergeant at Arms for several years.
Mike served in the U.S Army in the Infantry and received an Honorable Discharge.
Mike is survived by his wife of 42 years, Susan Miller, two daughters, Anna Miller and her fiancé Mike Koresko of FL, Nicky Miller and her boyfriend Andy Garverick of Jamestown NY, a son, Josh Miller and his wife Nichole Miller, a sister Cindy Miller of Austin TX, his 6 grandchildren, Michael Miller and his girlfriend Casey Brigiotta, Malachi Rosa, Maxwell Koresko, Rudy Genco, Zaporah Sparrow, Joseph Salmeron, and Morgan Parker, great grandchildren, Adrianna and Thea Miller.
Mike's family would like to give a special thank you to the two care givers that worked with him during the last couple of years, Katie Buffone and Kayla Michael or as mike liked to call them "his girls". Also, Paul Hetrick for taking time out of his life to spend with Mike towards the end.
Mike's family would like to thank Hospice for their work over the last several months making sure Mike was comfortable during his time. Special thanks to Rose Marie and Heidi, who worked with him the most during his time.
Mike's family would like to give a thank you to the many friends and family that stopped through to see him the last couple of years with a special thank you to Bill Waterhouse and Brian Person who at many times went out of their way to make special visits to him.
Mike's family would like to give special recognition to the pets he has had over the years. Mike was a lover of all animals but in particular dogs. To him they were more than pets they were his children. Some of "his kids" that he had over the years are Brody, Tucker, Sarah, Max, Frank, Duke, Dallas, Kiesha, and his favorite out of all of them King Louis of Lionheart.
Mike's wishes were not to have a funeral or memorial service but a celebration of his life that will be scheduled at a later time.
Arrangements entrusted to Hubert Funeral Home and Cremation Services.
To send flowers to the family of Michael Miller, please visit Tribute Store