Recommend Edward's obituary to your friends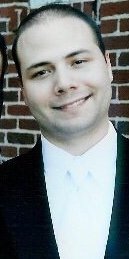 Obituary of Edward Allen Ossman
Edward Allen Ossman, 35 of Westfield, NY passed away unexpectedly May 9, 2019. He was born October 23, 1983 in Westfield, NY the son of Jeffery and Gladys Ossman.
Eddie graduated from Chautauqua Lake Central School. He was employed as a direct care specialist at Aspire of WNY, as well as the Resource Center. He also served as a cook at several local establishments. Ed loved nature, classic rock, the Green Bay Packers, and especially his daughter Anna. He was known for his kindness, wit, intelligence, and a genuine gentle spirit.
Edward is survived by His Daughter Anna Lynne Ossman of Greenhurst, His mother , Gladys Damcott and stepfather Myron Damcott of Westfield, his stepbrothers, Brad and Matt Damcott, close friends, Skhye Cross Conley and Charlene Lanneaux, both of Westfield, his former wife Summer Donavav Ossman of Greenhurst, and his uncle Larry Willson of Fredonia.
Edward is preceded in death by his father, Jeffrey Allen Ossman, his brother Jeffery Patrick Ossman, and maternal and paternal grandparents.
Arrangements entrusted to Hubert Funeral Home and Cremation Services.
No services will be observed. A celebration of life, scattering of his ashes, and planting of a tree in his honor will take place at a later date. Family and friends are invited to remember and celebrate Eddie's life and legacy. Details to follow on social media.
In lieu of flowers or direct donations family and friends ask others to perpetrate acts of kindness in Eddie's honor.
Send a condolence by visiting www.hubertfuneralhome.com