Recommend William's obituary to your friends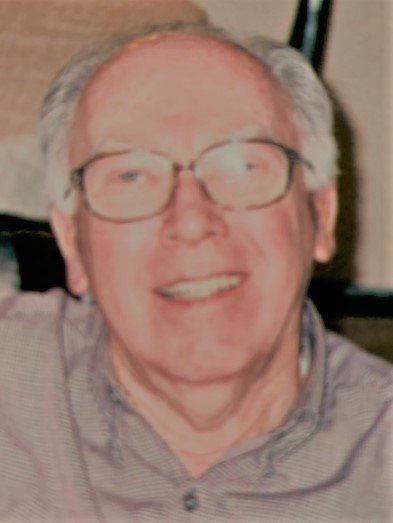 Obituary of William George Ahl
William G Ahl, 89 of Heritage Green, formerly of Erie Pa and Kansas City passed away September 30, 2019 following a lengthy illness.
Bill was born on November 3, 1929 in Erie, PA the son of Martin and Henaietta Lounsbury Ahl.
He was a 1948 graduate of Academy High School, Erie PA and a 1952 graduate of Thiel College, Greenville, PA.
On August 8, 1952 Bill married his wife of 67 years, Claire Rankin Ahl. In 1951, Bill enlisted in the United States Air Force. He completed OCS and went on to be a munitions officer. He was honorably discharged in 1952 as a first Lieutenant.
Bill joined Paine, Webber, Jackson, and Curtis as an investment broker in Erie, PA. He later became manager of the office and also established an office in Jamestown, NY. He went on to become the national training director for Paine Webber and relocated to Stamford, CT. Bill was a member of the testing committee for the New York Stock Exchange. He later became a regional manager and relocated to Kansas City. In Kansas City he was a member of Atonement Lutheran Church in Overland Park, KS and served on the advisory board of junior achievement.
Bill is survived by his wife Claire Ahl of Lakewood, NY, one son, Edward Ahl (Kathy) of Benton, AR, his daughter, Laurie Wickerham (Mark) of Greenhurst, NY, and three Grandchildren, Benjamin (Jackie) Wickerham of Columbus, GA, Patrick Ahl of Kansas City, MO, and Stacie Cummings (Matthew) of Greenhurst, NY. Also surviving is a great granddaughter, Margot Wickerham, 3 nephews and 1 niece.
Besides his parents, Bill was predeceased by his brother, Irwin Ahl.
As per the request of the family no memorial service or visitation will be observed.
Arrangements entrusted to Hubert Funeral Home and Cremation Services.
Memoriam donations may be made to The Wounded Warrior Project.
The family would like to give special thanks to the dialysis staff at Brooks Memorial, and UPMC Hospital (Davita), Jamestown, and the kind caregivers at Heritage Green Nursing facility.
Send a condolence by visiting www.hubertfuneralhome.com