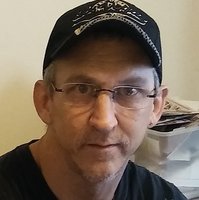 John E Sample
John E. Sample, 47, of 141 Lake Crest Ave., Lakewood, NY passed away on Friday, July 12, 2019 at his home residence.
He was born on December 16, 1971 in Jamestown, New York. The son of Darileen Rouse Andersen of Jamestown, and Ronald C. Sample of Randolph.
He was an avid NASCAR fan. He loved dirt bikes, four wheeling, and anything with a motor. He loved horseshoes and spending time with his family and friends.
John is survived by his mother, Darileen Andersen, his sister, Kathy Sample, and his loving companion, Wendy Keller. He is also survived by his nine children, Sharayah Burrows, Jessie Anderson, David Waite, Breanna, Tasha, Shania, Sabrina, Austin, and Brooke Sample. As well as six grandchildren.
John was preceded in death by his stepfather, Mark L Andersen of Jamestown.
Friends and family may call at Hubert funeral home and Cremation Services 111 South Main St. Jamestown New York, on Wednesday, July 17, from 5 to 7 PM. A service will follow at 7 PM. Pastor Tim Phelps will officiate.
Memorial may be made to Davita Dialysis 207 Foote Ave Jamestown, NY 14701.
Send a condolence by visiting www.hubertfuneralhome.com