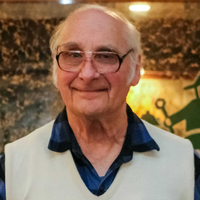 George R Sherwood
George Ross Sherwood, 85, of 21 Muto St. Lakewood, NY passed away Monday, March 19, 2018 in Heritage Park Skilled Nursing Home after a brief illness. He was born December 19, 1932, in Jamestown, NY to the late Wilson S. Sr. and Anna Fern Ross Sherwood.
He was baptized as one of Jehovah's Witnesses on February 20, 1975 in Lewiston, Idaho and was a member of the West Jamestown Congregation of Jehovah's Witnesses.
He is survived by one sister, Barbara Ann Schuckers of Chautauqua, NY and one brother, Wilson S. Sherwood Jr., of Erie, PA.
There will be a Memorial Service and celebration of George's life on Friday, April 30, 2018 at 2:00 PM at the Kingdom Hall of Jehovah's Witnesses, 3454 Baker St. Ext., Jamestown. Frederick Higley will officiate.
Funeral arrangements entrusted to Hubert Funeral Home and Cremation Services.