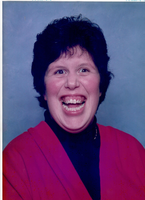 Heather R Stahley
Heather R. Stahley, 42 of Celoron passed away March 4, 2018. Heather loved music and loved to sing. She had a great sense of humor and loved to laugh. She loved people, especially the Resource Center people. She will be missed by them. Heather was an active participant of the Special Olympics.
Heather is survived by Ronald and Frances Stahley of Lakewood, Step brother Jason Bennett of Tonawanda, Step sister Kathlyn A Ramey of Jamestown, and uncle Lawrence LaJohn.
Heather is predeceased in death by her Mother Theresa Stahley, and grandparents Anthony and Ann LaJohn, and Cyril and Doris Stahley.
Visitation will be Wed. mar. 7th from 5-7pm at Hubert Funeral Home 111 South Main St. Jamestown.
Funeral mass will be Thur. Mar. 8th 1pm at St. Lukes Episcopal Curch Jamestown.
In lieu of flowers donations may be made to the Resource Center 200 Dunham Ave, Celoron, NY, Chautauqua County Hospice 20 W. Fairmount Ave Lakewood, NY, or to Special Olympics of WNY 2401 Wehrle Dr. Suite 12, Williamsville, NY 14221
Send a condolence by visiting www.hubertfuneralhome.com