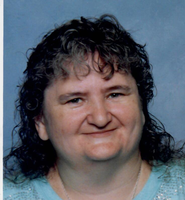 Carol L Fisher
Carol L. Fisher, 66 of Jamestown NY, passed away Feb. 28th, 2018. Born August 17, 1951 to Beatrice and Roy Ellsworth. Carol was a homemaker her entire life. She loved to play Bingo whenever she could. She will be missed by her family and friends that she held so close to her heart.
She is survived by her lifelong companion Richard Fisher, her two sons Dana Ellsworth, Keith Fisher (Lesley), two grandsons Aaron and Mason Fisher, one sister Laura Burch(Harold).
She is preceded in death by her mother and father, five brothers Ralph, Wayne, Ed, Jack and Paul Ellsworth, six sisters Rita Howard, Shirley Ellsworth, Ruth Barnhart, Joyce Wunder, Edna Fisher, and Linda Burch.
Visitation for friends and family will be Monday March 5th from 5 - 7 pm at Hubert Funeral Home 111 South Main Street, Jamestown. In lieu of flowers the family requests to make donations in Carol's name to Chautauqua Hospice.
Send a condolence by visiting www.hubertfuneralhome.com