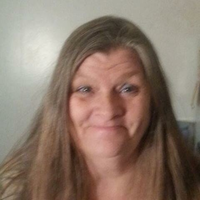 Mary Lou Silsby
Mary Lou Silsby, 55, of Jamestown, N.Y., passed away on Friday, Jan. 19, 2018, at home.
She was born Jan. 5, 1963, the daughter of the late Alfred and Gladys Silsby Sr.
She was a graduate of Jamestown High School. She had been employed by Lutheran Services in the dietary department and Michael's AJ Texas Hots.
She is survived by four sons: Bradley A. Cooper, Jeffery L. Cooper and John M. Cooper, all of Jamestown, and James A. Cooper of Ohio; grandchildren: Kaylee Stanton of Jamestown, N.Y., and James Cooper Jr. of Ohio; brothers: Alfred L. Silsby Jr., Richard L. Silsby, Robert A. Silsby, Roy A. Silsby and Carl B. Silsby, all of Jamestown, N.Y., Frank A. Silsby and William B. Silsby, both of South Carolina; and several nieces and nephews.
Besides her parents, she was preceded in death by her sister, Iva L. Wright; a brother, Norman Silsby.
The funeral service will be held at noon on Friday, Jan. 26, at Hubert Funeral Home. Pastor Matt Rowe, pastor at Christ First United Methodist will officiate.
Friends will be received from 11 a.m. to noon at the funeral home.