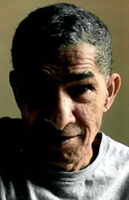 Pablo Cordova
Pablo Cordova, 70, of Jamestown, passed away Monday (November 27, 2017) at his residence.
He was born in Mayaquez, Puerto Rico on August 2, 1947 the son of the late Alajandro Cordova and Cruz Maria Ramos.
He was employed as an assembler at Bush Industries for many years.
He is survived by two sons, Ricardo and Pablo Cordova Jr., Bronx, New York, two grandchildren, two brothers, Padro (Norma) Cordova, Jamestown and Juan Carlos Cordova, Puerto Rico, two sisters, Carmen Lillian Cordova and Marta Cordova, Puerto Rico.
He was preceded in death by five brothers.
A private family graveside service will be held at Lake View Cemetery.
You may send a condolence to the family by visiting www.hubertfuneralhome.com.