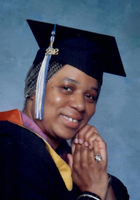 June Frank
June Hayes Frank, 56, of Jamestown, passed away at 3:17 a.m. Sunday (September 3, 2017) at UPMC Chautauqua WCA.
She was born in Bronx, NY on June 22, 1961 the daughter of Jesse Hayes and Joyce Newkirk.
She was employed as a family advocate for Chautauqua County and was a volunteer advocate for over thirty years with CCSI (Coordinate Children's Service Initiative) family creation productions for Westchester and Chautauqua Counties. She was also a lifetime member of the Arista Honor Society and was an election inspector and was also a customer service representative for Cablevision.
June is survived by her husband, Raymond Frank, her children, Michael & Ramon Frank, New York City, Terrance "Latif" Frank, Baltimore, MD, Joyce Newkirk, Jamestown, Sholanda Newkirk, New York City and Alisia Ford, White Plains, NY., eleven grandchildren and two great grandchildren and a sister, Jocelyn Newkirk, New York City.
A funeral service will be held Friday at 1:00 p.m. at Emmanuel Baptist Church. Rev. Leroy Walker and Fennel Leeper, will officiate.
Burial will be in Lake View Cemetery.
The family will be present to receive friends at the church two hours prior to the funeral service.
You may send a condolence to the family by visiting www.hubertfuneralhome.com.