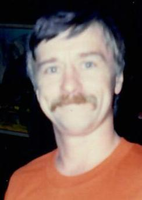 Daniel R. Carlton
Daniel R. Carlton, 61, of Jamestown, passed away Monday (August 28, 2017) at his residence.
He was born in Jamestown on July 22, 1956 the son of Myrtle Lewis Carlton, Jamestown and the late Joseph H. Carlton.
Dan was employed in the maintenance department at Maplevale in Falconer.
He is survived by a son Joseph Carlton, Jamestown, two granddaughters, Rylee J and Olivia Nicole Gregory, Warren, Pa., a sister, Kathryn (Harry) Kelly, Jamestown, a nephew, Ronald Kelly, Washington, DC.
He was preceded in death by a brother, Joseph H. Carlton Jr.
There will be no visitation or funeral service.
The Hubert Funeral Home and Cremation Services is in charge of arrangements.
You may send a condolence to the family by visiting www.hubertfuneralhome.com.