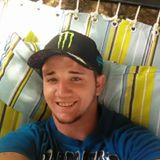 Patrick S. Seekings
Patrick S. Seekings, age 25, of Panama, passed away unexpectedly on Monday, August 21, 2017. Pat was born June 17, 1992 in Jamestown, NY. He is the son of Edward M. and Janel I. (Rothwell) Blake.
He was a tree climber for Bunyan Tree Service as well as Gonzalez tree service. He also spent some time on the oil rigs in Warsaw, NY. Patrick enjoyed spending time with his large family, fishing, boating, and hunting. He was able to put a smile on anyone's face he was around, and enjoyed making others laugh.
Pat is survived by his parents, Edward and Janel Blake of Ashville, his grandfather Edward Blake Sr. of Busti, a brother Michael (Cassandra) Blake of Brocton, four sisters- Ashley Matherly of Jamestown, Sherry (Dustin) Penhollow of Sinclairville, Renee (Jack) Davis of Sinclairville, and Jennifer Blake of Gerry, several nieces and nephews, as well as many aunts, uncles, and cousins.
Pat was preceaded in death by his maternal grandparents Bruce Rothwell (2009) and Linda Rothwell (2012), his grandmother Marilyn Blake (2005), his baby nephew Edward Peyton (2009), and his beloved dog Brittney Ann (May 2017.)
Condolences may be sent to the family to their house: 2141 Fox Road, Ashville NY 14710. The family will be holding a private celebration of life for Patrick at their convenience.