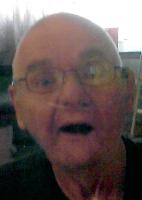 Dale A. Meadows
Dale A. Meadows Sr., 74 of Absolut of Westfield passed away at 12:35 a.m. Tuesday (May 23, 2017) in the nursing facility.
He was born in Dunkirk, N.Y. the son of Albert and Arline Bramer Meadows.
Dale was employed as a welder for AMSCO for over ten years and was previously employed at Dunkirk Ice Cream. He served in the US Army from 1960-1961.
He is survived by his wife, Priscilla Meadows of Warren, Pa., his children, Arline Wilkerson and Albert and Dale Meadows Jr., NC, Dale Meadows II, Dunkirk, NY and Roger Meadows, Brocton, NY, several grand and great grandchildren also survive, two sisters, Janice Crecraft and Sharon Meadows, Jamestown. The family will be present to receive friends on Friday from 11 a.m. to 1:00 p.m. in the Hubert Funeral Home and Cremation Services.
You may send a condolence to the family by visiting www.hubertfuneralhome.com.