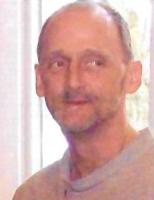 Scott A. Bellardo
Scott A Bellardo, Sr., age 49, of Busti, NY passed away unexpectedly on Thursday, May 11, 2017. Scott was born September 6, 1967 in Jamestown, NY to Francis and Julianne (Ahlgren) Bellardo. He married Andrea L. (Pallozzi) Bellardo on March 23, 2013 at the Christian Missionary Alliance Church in Jamestown.
Scott loved his family, especially his children. He loved fishing and hunting. He was a member of the Lakewood Rod and Gun. He worked at Bush Industries, Ahlgren Trucking and Artone.
He is survived by his wife, Andrea Bellardo; children: Joshua Reeves of North East, PA, Scott Jr., Sabrina, Emily and Anthony Bellardo; mother, Julianne Bellardo; brothers: Todd (Rhonda), Robbie (Caroline), Mark, Kevin and Kurt all of Jamestown; grandchildren: Carlie, Kailani and Teagan Reeves of North East, PA and many nieces and nephews. He will be greatly missed by all.
Scott was preceded in death by his father, Francis (Corky) Bellardo, grandparents, Victor and Norma Ahlgren Francis (Chief) and Evelyn Bellardo.
The funeral will be held at 1:00 pm on Monday, May 15 at Hubert Funeral Home and Cremation Services, 111 South Main St., Jamestown, NY. The Pastor H. Wayne Eppehimer of the Christian Missionary Alliance Church will officiate.
Calling hours will be held Monday from 11:00 a.m. – 1:00 p.m. at the funeral home with the service to immediately follow.
Burial will be in Holy Cross Cemetery.
You may send a condolence to the family by visiting www.hubertfuneralhome.com